JAPAN'S HOUSING MARKET ALREADY A BUBBLE ?
Real House Prices over the Past Year increased in most countries, but still NOT picking up in Japan. Commercial Properties in Metropolitan area is not the case though.

Source: IMF, BIS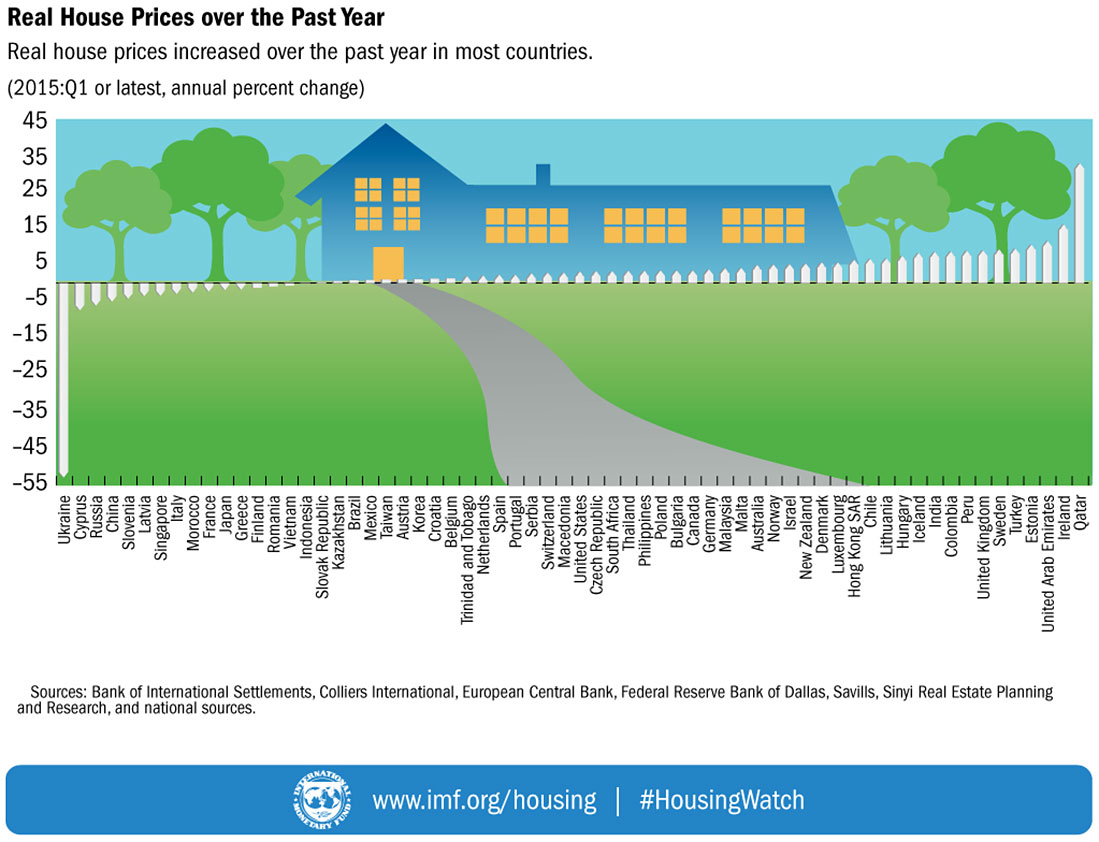 ---
House Prices have grown faster than rents over half the countries in the period of 2010 ~Q1 2015.
Japan is one of them, but barely changed.

Source: IMF, OECD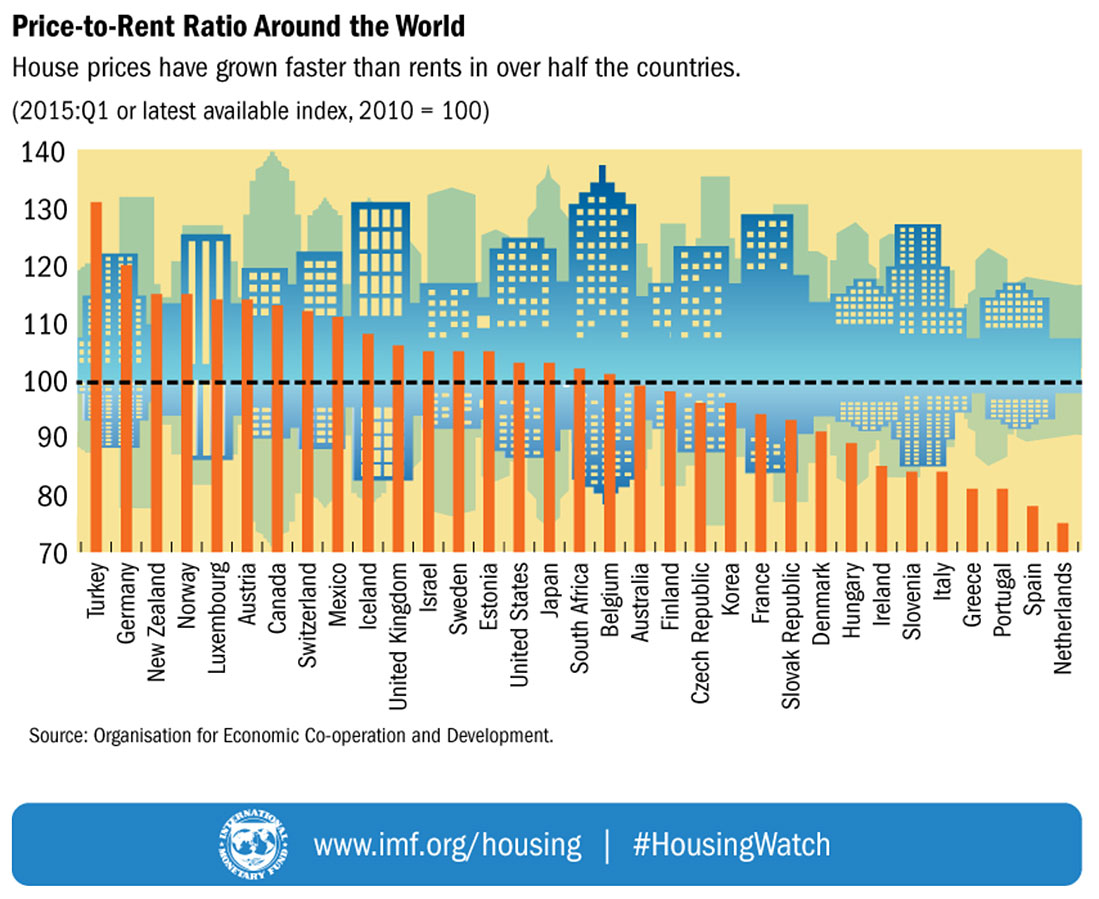 ---
Reference: Link to Research Reports published by Japanese financial institutions.